"As far as we can discern, the sole purpose of human existence is to kindle a light in the darkness of mere being."
~ C. G. Jung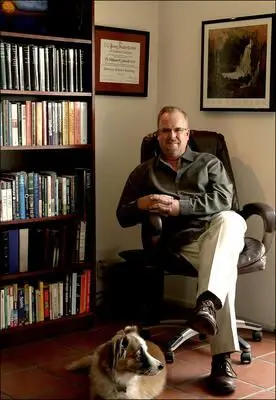 I am a practical, grounded, and effective therapist with a passion for understanding each person I work with at a deep level so that I can better support you achieving your full potential in life.

In terms of credentials, I am a certified (IAAP) Jungian Analyst with over twenty years of combined clinical and counseling experience. I am a licensed Research Psychoanalyst in the state of California (CA Medical Board license # RP 227) and maintain a private practice in Culver City and Whittier, California.

In addition to my private practice, I am a Training Analyst, past President, and current Executive Director of the C. G. Jung Study Center of Southern California, one of only a dozen Jungian analyst training programs in North America, under the auspices of the International Association for Analytical Psychology (IAAP), based in Zurich.

I have taught extensively at the Study Center, focused primarily on Jung's Collected Works and those closest to him, including Marie-Louis von Franz, Edward Edinger, Barbarah Hannah, Esther Harding and Erich Neumann. I have presented at many state and national seminars and facilitated experiential workshops in such diverse areas as Surviving a Mid-Life Crises, Dream Interpretation, and Medieval Mysticism.
Education & Training
Jungian Analyst Diploma (International Association of Analytical Psychology); C. G. Jung Study Center of Southern California, Culver City.

Doctorate of Education in Educational Leadership; University of California at Los Angeles (UCLA).

Graduate National Science Research Scholar in Experimental Psychology, St. John's College, Cambridge University, England.

Masters of Education in Applied Psychology/Counseling; University of Toronto.

Bachelor of Arts: Double Major/Honors in Business & Psychology; Loyola College/Concordia University; Montreal.

Professional Activities and Memberships
International Association of Analytical Psychology (IAAP) Zurich, Switzerland.
Board Member and Executive Director; The C. G. Jung Study Center of Southern California; Culver City, California